WebSmith Cloud Email offers every option for the best mobile experience:
Complete synchronization with WebSmith Cloud Sync+ Email
Web browser interface for everywhere access with all WebSmith Cloud Email plans
POP/IMAP and the new Sync+ access available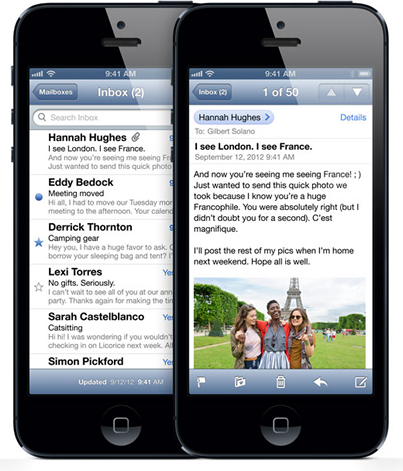 The new WebSmith Cloud Sync+ for Outlook 2013
WebSmith Cloud Outlook 2013 users can enjoy real-time sync of Email, calendars and contacts on their iPhone®, iPad®, Android® or Windows® device. Built on Microsoft's Active-sync protocol, our Cloud Sync+ service uses push technology to sync data instantly.
We actively three-way sync:
Three-way Cloud eMail and Outlook Folder synchronization
Three-way contact Cloud Sync
Three-way calendar syncing
You can add Mobile Sync+ for WebSmith Cloud Webmail per user or your all your users.
WebSmith Cloud Webmail on your mobile device and from any web connected computer
Login to your WebSmith Email account from any smartphone or mobile device using our optimized mobile site. Access webmail mobile at: http://webmail.gotowebsmith.com/a/mobile/
Webmail mobile gives you access to:
All your mail and folders
Saved contacts as well as newly added
Calendar and appointments
Task lists
Notes
POP, IMAP, and Sync+ Access
You can access your WebSmith Cloud Email account via POP, IMAP or Sync+ on virtually any smartphone or mobile device, using your device's built-in Email application.
iPad Support
All our features work on your iPad or tablet just as well!