Your business keeps you busy. We're here to back you up.
Carbonite Cloud backs you up, from one computer to your entire business automatically, so you don't have to worry.
Your business files will be backed up
automatically, in the background.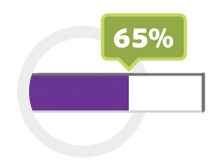 With the dashboard, you can manage the backup status of everyone in your company.
And, you can access files from any internet-connected computer or smartphone.
Out Cloud Backup offers you comprehensive backup – with premium features including high-speed automation for your Windows servers, databases and live applications. Additionally, Enhanced Backup provides a wide range of customizable configuration settings to meet your specific business needs as well as online File Sync so you can view your files in the cloud from anywhere!
Download CARBINITE now, easy install – immediate protection!